3050. Alligator Grater/ Zester & Fine Julienne Cut
Note: Only available in Black/ Stainless Steel (video recorded with green handles for contrasting purposes).
2-in-1 Grater & Fine Julienne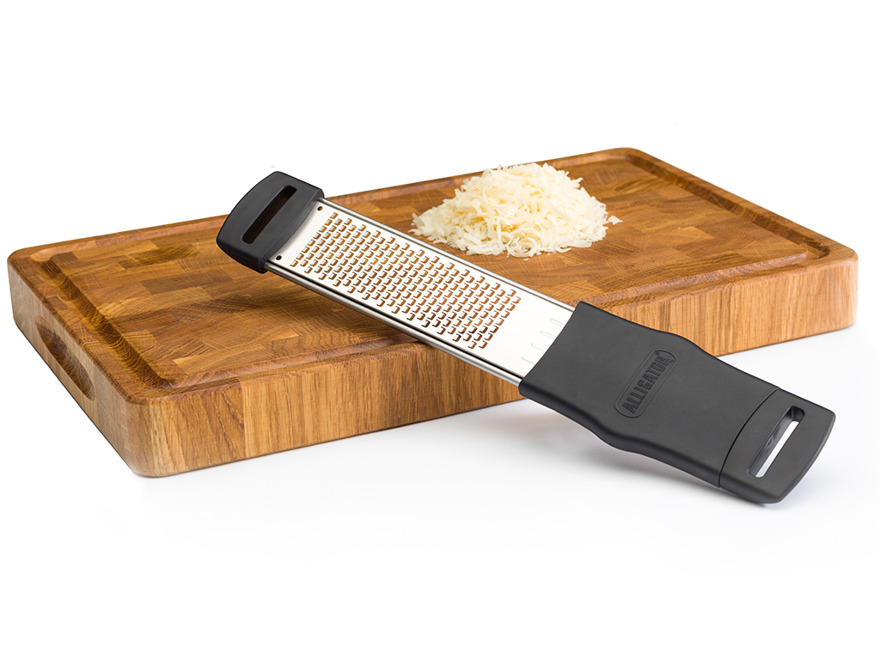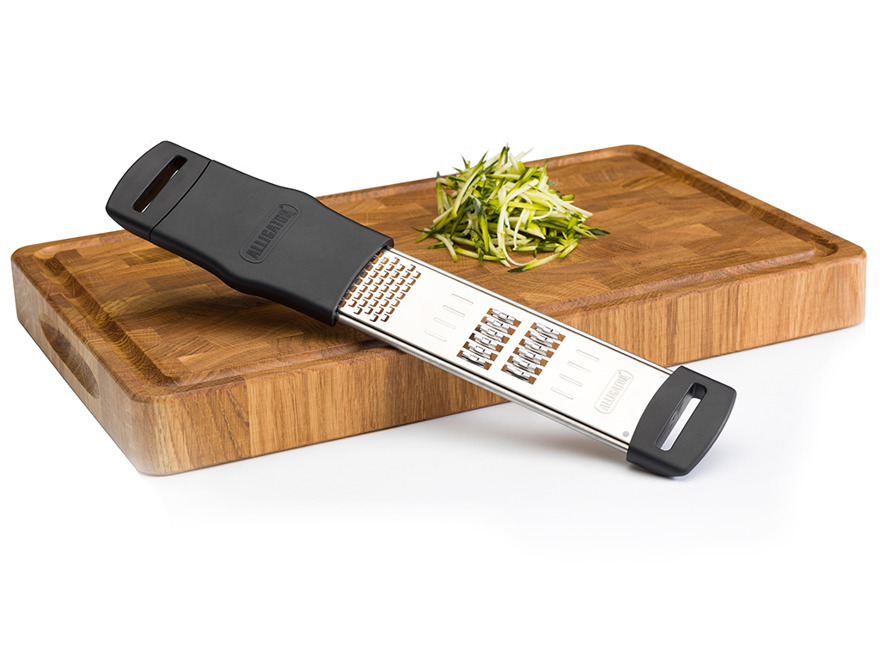 Fine Julienne
The fine julienne measures approximately 1/16 inch × 1/16 inch × 1-2 inches
(1.5mm × 1.5mm × 3–5 cm), and is the starting point for the fine brunoise cut.