3093. Alligator Stainless Steel Chopper
"Our brand stands for functionality and durability, a level of quality
that you can only get when buying original Alligator products"
The Alligator Stainless Steel Chopper is a must-have wonder in the home and professional kitchens. It is simple to use, effectively cuts and is exceedingly durable. While the secret is already out with top chefs in many fine kitchens around the world, we are proud to exclusively offer you this and many other modern kitchen cutting tools.
Finished up about a month of furious canning and pickling. Used my stainless Alligator every day. Made about 60 pints of relishes, chopping cucumbers, onions, celery, etc. Alligator makes short work of those chores and results in beautiful relishes. I tell all of my students and friends about the Alligator!!!! I love seeing the reason it came to be and had no idea it has been such a recent invention.
Louise A. Kennedy
Why chop with one knife? Your Alligator has 28!
The robust construction of the Alligator Stainless Steel Chopper makes it a common utensil in many homes and professional kitchens.
The Alligator Stainless Steel Chopper is an exclusive model in stainless steel equipped with three interchangeable knife sets, a standard 6 x 6 mm set for items such as onions, a 12 x 12 mm knife grid for chopping thicker items such as french fries, and a 3 x 3 mm set for chopping smaller items such as garlic.
The Alligator is used by top chefs in restaurants around the world. Using the 28 knife blades, in one simple pressing action, results in faster and safer preparation, and one set of knives can chop approximately 1,000 kilograms of onions. Our Alligator products will prove indispensable to anyone wanting to save time and cut with precision!
The interchangeable knife blades mean that you will have it for the rest of your life!
The sharp beveled blades cleanly cut through all types of food. Alligator uses the best steel in the world, imported from Korea to cleanly slice and dice vegetables, onions, fruit, and much more. The blades won't rust or retain flavors and smells. Your Alligator will stay sharp and give you years of precision vegetable chopping.

If you're looking for Alligator Spare Parts please check out our full assortment.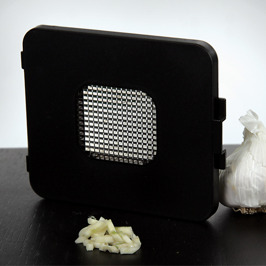 Alligator Stainless Steel Chopper
Article number: 3093
EAN barcode: 7 350007 792235
Master Carton: 6 pcs.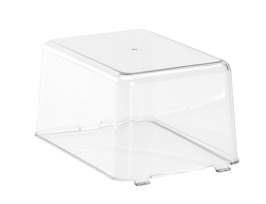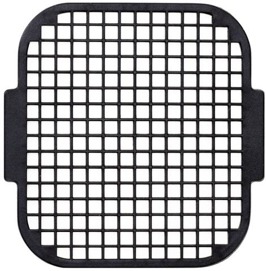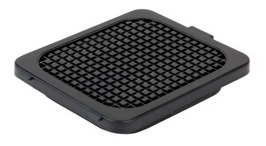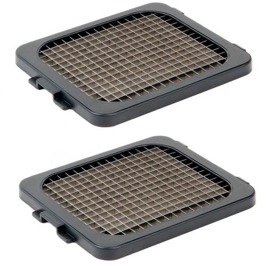 Blade/Pusher/Cleaning Grid 9x9mm